Celebrating the Soul of Portland
MLK Dream Run makes economic and equitable impact
8/13/2014, 1:12 p.m.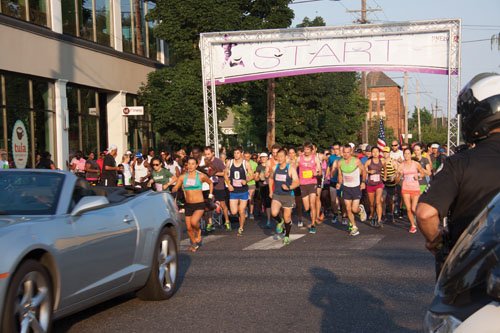 Over 1,500 participants came out to celebrate in the Soul of Portland at the third annual Martin Luther King Jr. Dream Run and festivities.
Organized by the North/Northeast Business Association, the Aug.2-3 event featured 5, 10 & 15K runs through the charming and historic retail, residential and park scapes of the Soul of Portland District, an opening ceremony, free concert, white dove release, food and crowds of sponsors and members of the community.
Portland Mayor Charlie Hales and First Lady Nancy Hales, Multnomah County Commissioner Loretta Smith, Portland City Commissioner Amanda Fritz and other government leaders made appearances at the festivities, demonstrating good faith towards Portland's commitment to economic equity for all.
"It was a great community engagement for our rapidly developing district," commented Joice Taylor, chair of the multicultural business association.
On Sunday morning, Aug. 3, nearly 800 runners participated in the various runs. Post-race they were rewarded with delicious Tillamook grilled cheese sandwiches, libations and prizes from local business owners.
Produced in collaboration with Flossin Media and AV Rentals and title sponsors US Bank, Nike Factory Store and Portland Trail Blazers, the MLK Dream Run helped raise funds for youth empowerment programs including; the NNEBA Fellows Youth Internship Program and the "I Have a Dream" Oregon foundation.
The event will continue to take place the first weekend in August each year. For more information, call the NNEBA at 503-841-5032.