Mother Killed in Gun Violence
'Enough is enough,' community members say
8/20/2014, 12:30 p.m.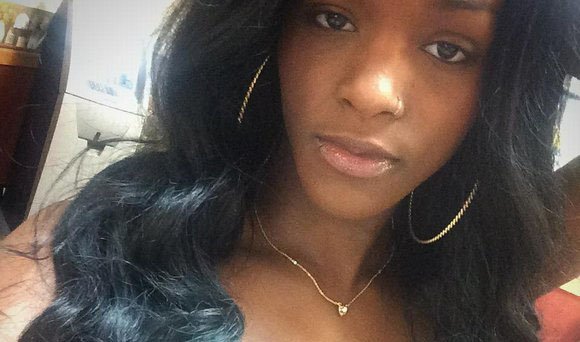 A fatal shooting of a young mother at an apartment complex, combined with other shootings in southeast Portland and north Portland over the weekend, served as another grim highlight to this summer's violence and was the backdrop to a meeting on Monday to address community concerns.
African American family members who have lost loved ones to previous outbreaks of gun violence gathered at the police bureau's North Precinct Monday night to volunteer their efforts in an anti-violence campaign titled "Enough is Enough." The community-led effort is encouraging residents to speak out against violence and work as partners with the police to help homicide investigators.
Ervaeua Ronchelle Herring, 21, was shot and killed at the Eastwood Village Apartments, 14139 S.E. Powell Boulevard on Sunday. The same morning, a shooting at Southeast Third Avenue left several wounded, as well as a nighttime shooting in Northgate Park on Fessenden Street leaving one man injured.
Homicide detectives and the police bureau's Gang Enforcement Team arrived at the apartment complex around 5 a.m. to find Herring dead, according to Sgt. Pete Simpson.
Witnesses told police the suspects were several African-American men with handguns, and police believe the shooters have gang ties.
A former Parkrose High School student, Herring was known as "Vae" or "Vaeua" by friends. She had recently celebrated her son's first birthday. An autopsy showed she was pregnant.

Houston Rockets player and former Jefferson High School basketball standout Terrence Jones donated financially to help the Herring's family and held a press conference in her remembrance on Monday. The two were childhood friends.
Mayor Charlie Hales released a press release Monday stating that his thoughts and prayers are with the families and the neighbors of everyone affected by the city's violence.
For more information on the "Enough is Enough" campaign, contact the Office of Youth Violence Prevention at 503-823-3584.