'Shine' Brings Home a Trophy
8/20/2014, 11:51 a.m.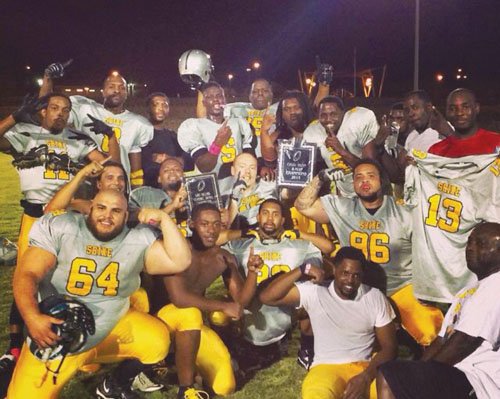 Portland's Inner City Shine, a semi-pro 8-man football team, won a national championship over the weekend in Las Vegas. The team was undefeated at 7-0 in league play. Founded by Portland natives David and Julian Littleton as an alternative to gangs, they say the opportunity to travel afforded these young adults an experience akin to college expanding their view of life outside of the city. "In four years we have faced and overcame lots of adversity and have prevailed," says David Littleton.