Diversity in Golf for 70 Years
8/27/2014, 11:25 a.m.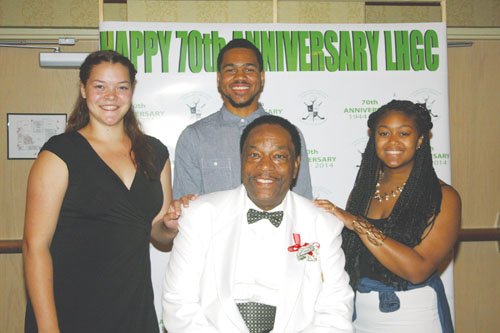 Portland Leisure Hour Golf Club, a non-profit organization that has brought diversity to the game of golf since the 1940s held their 70th anniversary this month. It was a special event not just for the celebration but for all that attended.
Roy Jay, president of the African American Chamber Commerce, served as master of ceremonies. He received warm thanks and a standing ovation for helping raise $30,000 in donations for the organization.
Leisure Hour Golf Club Chairman Bob Williams presented three lucky students of the club $3,000 scholarships to attend the college of their choice. Jay then called the students on stage and presented them additional gifts of $500 each from him and his wife. Wow! did those kids/ eyes light up! Then everyone gave Jay another standing ovation and he received hugs from all three students.