Da Vinci School Arts Fair
12/3/2014, 2:47 p.m.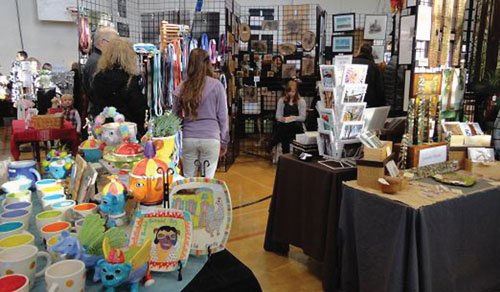 Who says going to school on the weekend isn't fun? Da Vinci Arts Middle School, 2508 N.E. Everett St., will open doors for their annual arts fair on Saturday and Sunday, Dec. 6 and 7, featuring boutique arts and crafts by more than 70 juried local artists. Hours are 10 a.m. to 5 p.m. Saturday and 10 a.m.to 4 p.m. Sunday.
One of the more popular holiday fairs in Portland, the fair offers the ideal shopping venue for handcrafted gifts made from all sorts of art forms. There is also live music, hands-on art activities, a cafe, and a selection of student artwork for sale.
"Da Vinci students are creative, collaborative and discerning purveyors of information, and love the challenge of exploring their world and expressing themselves through art," said Fred Locke, the school's principal. "Our annual da Vinci Arts Fair helps raise necessary funds to allow the school to continue to provide these students the chance to learn and grow through the richness of art."