Elevating Hip Hop in Africa
12/3/2014, 2:34 p.m.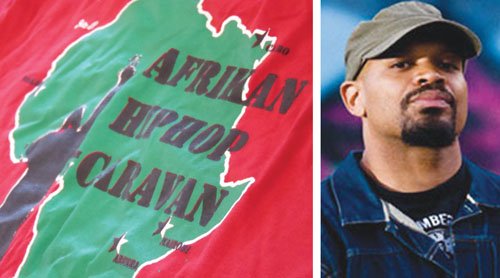 Mic Crenshaw, a Portland hip-hop performer, community activist and KBOO co-manager, embarked on a visit to Africa in November as a way of elevating hip hop culture and a form of expression that is creative and revolutionary, a counterforce to all forms of oppression to thousands of young people.
Crenshaw is a lead organizer in the United States for the Hip Hop Caravan, a grassroots project of the Hiphop Activist Networks throughout the African continent and diaspora.
The Afrikan Hiphop Caravan organizes performances and conferences, offering a platform to scholars, artists and community activists to address and debate the current state of African hip hop, its impact on youth culture, and its relevance to socio-political processes and community development.