Congratulations Lady Tigers
12/4/2014, 2:09 p.m.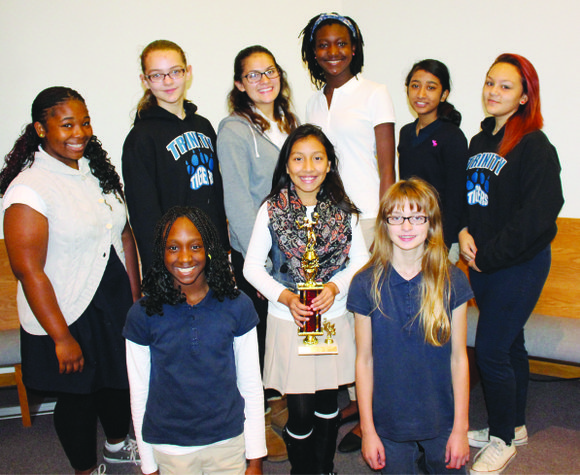 The Trinity Lutheran School Lady Tigers are playing some great volleyball and becoming great ambassadors for the northeast Portland school. The team participated in a 32 team tournament in Coos Bay earlier this fall and won four matches to get to the finals and a second place finish.
Pictured are (front row, from left) Raven Pearce, Anna Ek Juarez, and Jeri Bahr; and (back row, from left) Tamea Mitchell, Annie Bahr, Vivi Perez-Wolfe, Iman Pearce, Pooja Prasad, and Kendall Anfield.