Focus on Basic Human Needs
12/10/2014, 1:34 p.m.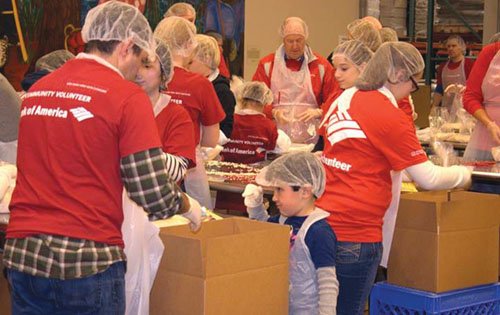 Focusing on basic human services such as emergency shelters, housing and hunger, Bank of America just announced that they are awarding $104,707 to six nonprofits in the Portland area.
The grants from the company's charitable foundation will provide emergency shelter and support services to help meet the changing needs of low- and moderate- income communities.
Organizations receiving the support include Human Solutions, to help homeless families leave unsafe conditions to move into emergency shelter and/or suitable apartments; the Clark County Food Bank, to fuel its mission to feed the hungry; Portland Parks Foundation, to provide lunches to low-income children in Portland over the summer and to ensure Portland's parks continue to be safe and clean; Oregon Food Bank, to fund the purchase of emergency food to communities struggling with food insecurity and poverty; Portland Homeless Family Solutions, to support a life skills program for families; and Raphael House of Portland to fund emergency housing for victims of domestic violence.
Bank of America considers housing, hunger and jobs its top philanthropic priorities because they are the cornerstones to financial stability and are critical to helping individuals and families break out of poverty, officials of the financial company said.