Porter Back as Blazers Ambassador
12/10/2014, 2:22 p.m.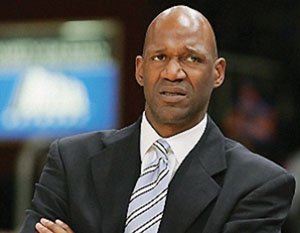 NBA All-Star and Portland fan favorite Terry Porter has rejoined the Portland Trail Blazers as an ambassador. The former Trail Blazers point guard and NBA head coach previously served as a team ambassador from 2009-11.
Porter will make appearances throughout the year to support the community, ticket holders, and corporate partners both on game days and during events in the community. He joins current Blazers ambassadors Jerome Kersey, Harry Glickman, Brian Grant, Bob Gross and Bill Schonely.
One of the greatest players in team history, Porter played 10 seasons for the Trail Blazers during which he twice helped Portland to the NBA Finals (1990, 1992) and was twice named an NBA All-Star (1991, 1993). He remains the franchise's leader in assists (5,319) and 3-pointers (773), and ranks second on Portland's all-time scoring list (11,330). His No. 30 jersey was retired by the organization in 2008.
Porter was also a star in the community during his playing days. He earned the J. Walter Kennedy Citizenship Award for meritorious service in 1992-93.