Trader Joes deal collapses after public outcry
It's back to the table for PDC and the community
| 2/4/2014, 4:11 p.m.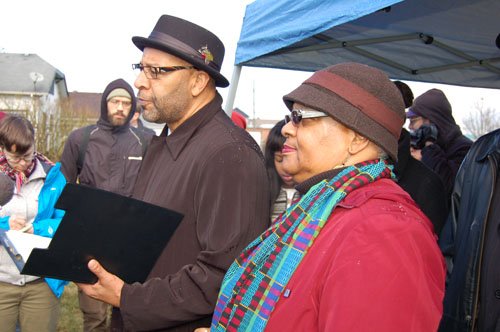 Mayor Charlie Hales and the PDC issued a joint statement that called the Trader Joe's pull out a "loss for the city and particularly northeast Portland."
The city officials said they will soon be in talks with all the stakeholders in the neighborhood, but cannot say what will come next for the site.
The brief letter also contained a nod to local African-American owned construction company Colas Construction who had just been named last week as the general contractor for the Trader Joe's construction.
The Portland Observer attempted to reach the owner of Colas Construction, Andrew Colas, for comment but our phone call was not immediately returned.

We spoke with the owners of the nearby businesses Tulas, a bakery, and the haircare store Living Color Beauty Supply about the loss of Trader Joe's. Both of them said they were looking forward to having the increased foot traffic from a grocery store, but understood the community's concerns that the development could also displace more families.
Teressa Raiford who is running for County Commissioner and has her campaign offices at Vanport Square, said she wants to see the black community or any of the communities in the area come together with a strategic plan for the site.
She called the coveted property "symbolic to the community and should be reflective of our heritage."

--Donovan M. Smith