Healing Hurt People Lecture
2/5/2014, 11 a.m.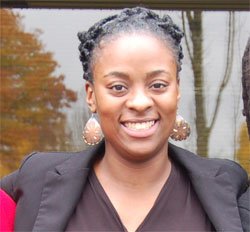 Dr. Alisha Moreland-Capuia a Portland native, and licensed and board-certified psychiatrist in the state of Oregon is set to keynote a Black History Month lecture at Oregon Health Sciences University.
The event, co-sponsored by the African-American Employee Resource Group and the Center for Diversity and Inclusion, will see Moreland-Capuia speaking in part on her community-based program designed to heal young males of color called "Healing Hurt People."
The lecture titled, "I, Too, Am America" is scheduled at noon on Wednesday, Feb. 12 in the library gallery of the BICC building (Biomedical Information Communication Center) on the OHSU campus, 3181 S.W. Sam Jackson Park Rd.