Speaker to Address Climate Justice
2/12/2014, 10:53 a.m.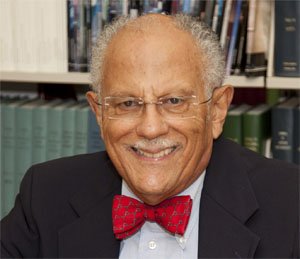 The general consensus on climate change is that significant global warming is taking place right now. But what can we expect for the rest of the 21st century and beyond?
Warren Washington, a pioneer in the development of the climate models that are used to evaluate humankind's impact on the global environment, will speak on climate change, societal impacts and environmental justice on Thursday, Feb. 13 as part of the Black History Month events at Lewis & Clark College. The talk will begin at 7 p.m. at the southwest Portland school's Agnes Flanagan Chapel.
Washington grew up in northeast Portland and attended Highland Elementary and Jefferson High School.
He is a mentor and passionate supporter of individuals, educational programs, and outreach initiatives designed to foster a diverse population of atmospheric scientists.
A National Medal of Science recipient, he served appointments under the Carter, Reagan, Clinton, and G.W. Bush administrations; and is a former president of the American Meteorological Society.