Portland International Film Festival Comes to Life
Screenings get past weather warnings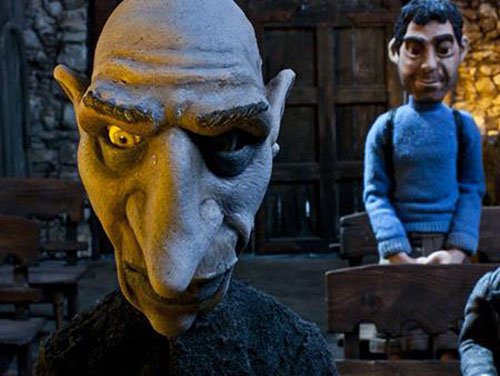 "The Good Road" also features a wonderful soundtrack with acoustic Gujarati folk music.

According to Jon Savage's book, Teenage: The Creation of Youth 1875-1945, the concept of youth culture that now pervades Western thought is a relatively new concept that evolved during those years. The U.S. documentary "Teenage" (7) gives us a visual depiction of that evolution, making use of an effective combination of impressionistic archival footage and first-person narratives chronicling the experiences of teens in the U.S., Britain, and Germany during those years. It charts the impact of the emergence of child labor laws in creating more of a divide between childhood and adulthood and documents such movements as the Boy Scouts, the Nazi Youth, and various party trends, dance crazes, and youth movements that resulted in our now very-pervasive sense of adolescents as cultural drivers.

Finally, U.S. filmmakers rarely make historical epics with the moral complexity of "Age of Uprising: The Legend of Michael Kohlhaas" (6.5). Danish heartthrob Mads Mikkelsen stars in this French film set in the 16th century. Kohlhaas is a successful horse trader who gets into a conflict with a wicked baron which escalates into an all-out war when the corrupt legal system of the time utterly fails to accord Kohlhaas's claim its fair due. A man of conscience who inspires loyalty in his farmhands and community, Kohlhaas refuses to drop his grievances as expected of a man of his class and becomes a formidable foe to the ruling class.
The film is less interested in the battles (a la Braveheart) and more interested in the twisted logic of the church and royalty of the time, which imposes on a man like Kohlhaas a moral obligation to avoid responding to wrong with violence. By that twisted logic, Kohlhaas's efforts finally move the ruling class to give him his due, but also to extract the ultimate price.
Given the cancellations last weekend, it will be especially important to check the Northwest Film Center's website (nwfilm.org) for updates to the entire Portland International Film Festival schedule. More to come!
Darleen Ortega is a judge on the Oregon Court of Appeals and the first woman of color to serve in that capacity. Her movie review column Opinionated Judge appears regularly in The Portland Observer. You can find her movie blog at opinionatedjudge.blogspot.com.