Favorites to Watch
It's the final stretch for Portland International Film Festival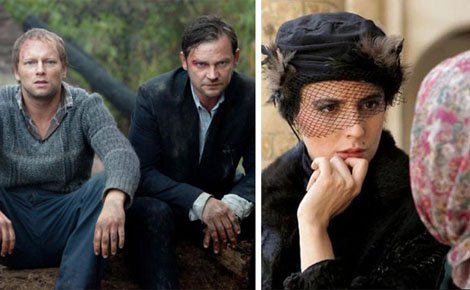 The story revolves around a middle-aged fisherman and his wife, Shaleha, a midwife who has never been able to conceive. Shaleha decides, finally, to help her husband find a second wife. We don't learn enough about their culture to get a sense of why she would make such a choice and to interpret the other complications of the plot, as the two have a loving relationship and it's not even clear that he understands how this decision will end up affecting her. There also is intermittent violence in the film that is entirely unexplained. It's beautifully filmed and often arresting to watch, but leaves a lot of questions unanswered, having offered the audience no tools to answer them. (Plays again on Feb. 20)
Three of my favorite films have ended their festival run, but are so good that I recommend keeping an eye out for a theatrical or DVD release:
"Metro Manila" (10), a British film set in the Philippines, is my favorite film at the festival so far. It won an Audience Award at Sundance and was Britain's submission for the Academy Award for best foreign language film; it deserves to be among the nominees since it is better than the four that I have seen.
It's the third film of its talented writer director, Sean Ellis, who wrote the screenplay in English and shot the film in Tagalog, with the help of his strong Filipino cast. It's a brilliantly plotted, beautifully acted, suspenseful and moving story of a couple who leave their farm to seek a better life in Manila and encounter the worst of humanity there. I can't think of a more satisfying thriller, and it also has a really important story to tell. I expect to write a longer review of this one, which is a strong contender for my own list of the best films of 2014.
"The Last Step" (10), which finished its PIFF run on Monday, may have dimmer commercial prospects in the U.S. but is also quite wonderful, in its own way.
Inspired by Tolstoy's novella "The Death of Ivan Ilyich" and James Joyce's "The Dead," it explores relationships between a husband, a wife, and their mutual friend, veering back and forth in time. It is clear early in the film that the husband has died, and the action changes time periods frequently, shifting before and after his death. The shifts are filmed without any fade-outs or clues, which is disorienting at first but ends up giving the film a sort of metaphysical quality, blurring the lines of time and space in a manner that mirrors the spiritual world and captures subtleties in the relationships that might not otherwise be perceptible.
Iran continues to produce particularly dazzling films; I'm anxious to see this one again because its riches can't be absorbed fully with just one viewing.
"Ida" (9) is the last of the three strong Polish films I saw at PIFF this year and may have a shot at a limited U.S. release, as it deals with World War II themes that Americans respond to and has won awards at several international film festivals.
Set in 1962 and shot beautifully in black-and-white, it tells the compelling story of a lovely young orphan who has spent her life in a rural convent. About to take her vows as a nun, she is instructed by her mother superior to visit an aunt in Warsaw that she didn't know she had, and once there she learns things about her family and identity that she never suspected. The aunt is a beautiful and hard-drinking judge who earned her reputation as "Red Wanda" for prosecuting state enemies. The two women are a study in contrasts, and embark on a journey to find what became of the younger woman's parents during the war. It's a compelling story, told with restraint and care.
Next week: my own list of the best films of 2013, just in time for the Academy Awards.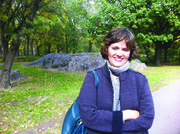 Darleen Ortega is a judge on the Oregon Court of Appeals and the first woman of color to serve in that capacity. Her movie review column Opinionated Judge appears regularly in The Portland Observer. You can find her movie blog at opinionatedjudge.blogspot.com.