Bringing Cultural Awareness to Campus
'We can't forget the community we come from'
Staci White | 2/26/2014, 11:16 a.m.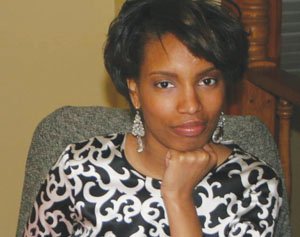 First, I want to start by saying that the Black Student Union at Portland Community College wouldn't exist if it weren't for the Associated Students of Portland Community College.
The Black Student Union has been around for some time and each year our priorities are made in conjunction with the selection of a student as BSU coordinator. However, what we all keep in mind is that we cannot forget the community we came from.
Each year, our central mission is bring cultural awareness on campus, and foster mentorships and networking opportunities for students. With Black History Month being here once a year, we are also reminded of who we are and of how far we have come. We continue to be fearless despite what society has done to suppress us.
Black Student Union members each have their own version of what being a member of the Black Student Union means to them.
For example, BSU student Tony Funchess says the group is about making sure PCC is "a safe space where I can be authentically me, learn my history and engage in meaningful dialog and activities that promote cultural awareness for my self and others."
To student Kerina Blanchard, the BSU provides a voice for those who stay silent.
"To be African American is to realize color is blind," she said.
For Brittany Stringfellow, the organization means "strength, perseverance, intelligence and tenacity," and to another BSU student, Belinda Washington, it means "coming together with my fellow African-American peers to strengthen our community by helping each other."
The Black Student Union has given me permission to be fearless and not apologize for being black.
"Black means being dignified by the Civil Rights movement; having the panthers chant Black Power, and being creatively profound in the arts, such as dance, music, and literature. We are natural entertainers; this is how we express ourselves through our triumphs and adversities.
Words cannot express what the Black Student Union has done for me and how being black has shaped my life. As we move forward at PCC and beyond, each one of us will continue to educate and define what it means to be black.
We stand proudly as the Black Student Union with our fist held high to the sky to celebrate Black History Month.
Staci White is the Black Student Union Coordinator at Portland Community College.