The Oscars and My 10 Best Films of 2013
Some wonderful films get the attention they deserve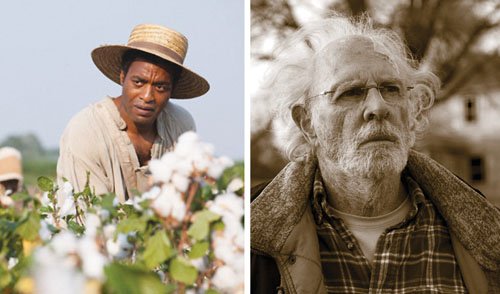 5. Inside Llewyn Davis got snubbed by the Academy, but deserved nominations for Best Picture and Best Director and includes a better Original Song than any of the nominees ("Fare Thee Well"). The Coen brothers' meditation on the folk music scene of Greenwich Village in 1961 is full of glorious music and wistful observations about the thin line between artistic success and artistic failure. Oscar Isaac also deserves more credit than he has received for his portrayal of a frequently unlikable musician whose grim singleness of purpose can make him insufferable but also appears to be essential in a successful artist.
Leave it to the Coens to build a film around a person who is both maddenly flawed and gloriously gifted, sometimes in the same moment. With no trace of sentiment, they invite you to wonder about all the talent that has gone uncelebrated, and about what we choose to celebrate. See my full review at portlandobserver.com/news/2013/dec/24/beautifully-crafted-movie.
[Rated R for language, including some sexual references; on at least 88 other critics' top ten lists; nominated for Academy Awards for Best Cinematography and Best Sound Mixing; deserved a nomination for Best Original Song; still in theaters.]
6. Hannah Arendt offers the exceedingly rare opportunity to explore the life and visionary thinking of a middle-aged woman with the courage to rigorously examine hard questions and to express and then hold onto her perspective on those questions, even in the face of withering criticism. Its feminist director, Margarethe Von Trotta, succeeds in the difficult task of depicting thinking as action, and Barbara Sukowa as Arendt conveys the sense of a life of intention and a mind constantly in deliberate motion. Arendt's revolutionary thinking about the problem of evil remains controversial, but permanently altered public discourse. Read my full review at portlandobserver.com/news/2013/dec/18/courageous-discourse.
[In English, German, French, Latin, and Hebrew; on at least 3 other critics' top 10 lists; available on DVD.]
7. Alien Boy has not captured a national audience, but certainly deserves one. This film by Portland documentarian Brian Lindstrom was the best film I saw at last year's Portland International Film Festival. It tells the very complex story of James Chasse, a gentle man with schizophrenia who was tackled by three police officers one day in the Pearl District, and suffered terrible injuries, including 17 broken ribs and a punctured lung, and then died in police custody.
Lindstrom wisely begins by helping you understand Chasse as a person before turning to the events that led to his death, which the film unravels with patience and care. As someone who has a front seat to a lot of maneuvering and politics, I know how difficult it can be to tell a story like this and capture its true complexity, so I was blown away by how successfully the filmmakers accomplished that here, to devastating effect. Lindstrom and his masterful editor maintain such a steady touch that all the emotion they stir up feels completely genuine, and not the least bit manipulated.
[Not on any other critics' top 10 list; available on DVD sometime this year.]