Liv Warfield Makes it Big
Powerhouse vocalist in national spotlight
2/28/2014, 10:37 a.m.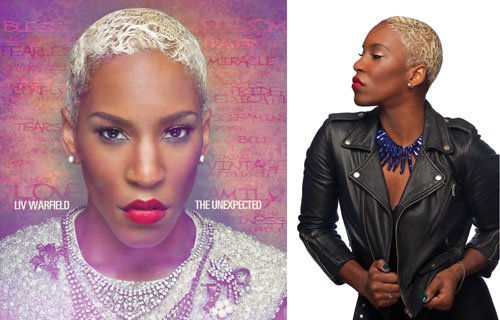 Portland powerhouse vocalist Liv Warfield is having a breakout year.
Warfield had her national TV debut last month with a stunning performance on Late Night with Jimmy Fallon where she performed a song from her new album's lead track, "Why Do You Lie."
Her second album, "The Unexpected," was released last week on Kobalt records. VH1 Soul also recently picked her as their next You Oughta Know artist.
A seasoned performer who has played alongside artists like Al Green, B.B. King, The Roots, and most notably Prince, Warfield tours as a member of his backing vocal group New Power Generation.
She describes her style as "alternative R&B Soul with a little bit of rock n roll," a perfect pairing live on stage with Prince who serves as executive producer on her new album.
"Prince was generous with his light," she says of her mentor. "From the studio to the stage, he has taught me how to be an artist."
"The Unexpected" is a follow-up to Warfield's Embrace Me, a 2006 collection of studio ballads that showcased her sultry timbre and undeniable powerhouse voice.
"I've finally tapped into my chi and that's just letting yourself go, no boundries...I'm in full flight right now," she said.
Industry leaders say with this release, Warfield proves she can expertly and organically blend classic soul, electric rock, sultry rhythm and straight-up sexy blues like Tina Turner -- and it's only the beginning.