New Stewardship
Community radio station hires local activists
2/28/2014, 10:42 a.m.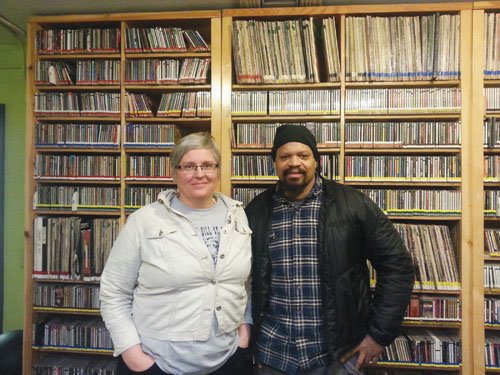 Monica Beemer and Mic Crenshaw, two very well-known local non-profit leaders begin their stewardship at KBOO this month. They'll share the duties of Station Manager.
Beemer plans to focus on KBOO's financial well-being while Crenshaw looks forward to working closely with personnel — both paid staff and volunteer programmers.
In a joint statement, the two expressed eagerness at the prospect of team management: "We would each hold responsibility for parts of the position that best utilized our strengths, skills and interests and support each other in fulfilling those parts."
Beemer has served as executive director at Sisters of The Road Cafe since 2005, calling on her organizational and fundraising skills to help transform a once-struggling community kitchen and gathering space into one of the most visible, effective and respected non-profit organizations in Portland. By introducing a collective management structure at Sisters, Monica recently moved to eliminate her own position. "We're not a charity model," Monica told Yes Magazine in 2010, "We're a community organizing model."
The slogan "Think Globally, Act Locally" can be liberally applied to Mic Crenshaw, a well-known community organizer, political activist, and hip-hop artist. In his role as executive director of Education Without Borders, Crenshaw has built and strengthened networks between local artists and international human rights activists, establishing education, music and art initiatives in Portland and beyond.
KBOO's Station Manager Hiring Committee recommended the co-manager arrangement to the KBOO Board of Directors at its Jan. 27 meeting, and the proposal was approved by unanimous vot