Purveyor of African-American Pride
Joyce Harris reflects on King; service to the community
| 1/15/2014, 1:28 p.m.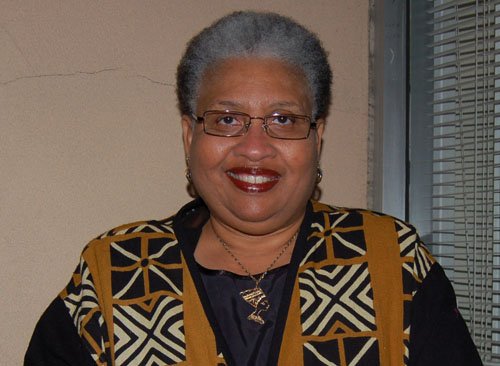 Some months back, this reporter was sitting down with renowned entrepreneur Roy Jay for an interview on minority business in Portland. Though the focus was on him, by the end of the interview he made it clear that one Portland crusader deserved the spotlight just as much as him, that person being one Joyce Harris.
Decades ago, Harris left her African-American hub of Harlem, N.Y., for Portland, a town she had barely even heard of because of a free-ride scholarship at Reed College. Her review from the initial Rose City landing, "I hated it," she says, pinpointing blame on culture shock, Reed students' bohemian lifestyles, and the distance from her family.
As she actively looked for a way to escape, she was stopped in her tracks by Portland activist Ron Herndon, currently the longtime director of Albina Head Start who was then working on another Portland project, the Black Education Center.
With the help of other members of the black community, they secured a building on Northeast Morris Street, and fixed it up with their own labor. They recruited kids at the grassroots level, patrolling the neighborhood for children with idle time during summer break. The desks at the Black Education Center were soon filled with 120 students that summer in 1970.
By 1974, the center expanded to being a full-time private school. Though the Black Education Center was forced to close down in the late 90s it became a staple in Portland's African-American community.
"Portland was pretty fertile ground for some of the things we did," she says.
Harris' proactive approach to culture and education followed her through the years, an attribute perhaps rooted in the mentoring she received years ago from her grandmother.
With fondness, Harris recalls how her grandmother would say to her as a youth, "You've got a good head on you, you get the best education, 'cause can't nobody take that away from you."
With a smile creeping across her face, Harris says, "she was absolutely right."
Fittingly, nowadays Harris, who received her Masters in Education from Portland State University, serves as director of the Region X Equity Assistance Center at Education Northwest, a position she has held since 1994.
It is all seems a natural extension of what she's been doing since her high school years when she collaborated with other student government leaders and a handful of teachers to get classes started again amidst a lengthy teacher's strike.
"I know how fired up I get when culture is a part of what I'm doing," she says.
Harris uses the African-American holiday of Kwanzaa as example. This tradition started in 1966, and Harris and others gave that tradition roots in Portland in 1970.
She warns that young people aspiring to become leaders in the community should study the successes and failures of not only national figures, but those who spearheaded things in their own backyard.
"We have to look at the shoulders of people we stand on. Without a Fannie Lou Hamer, there would not have been a Barack Obama. There wouldn't have been," she says.
She continues this thought by referencing Rev. Dr. Martin Luther King Jr., saying "he had more than a dang dream."
"I always tell people you need to study Dr. King, you need to read his writings," Harris says.

In doing so, she says people will discover the intricacies that fueled the great Civil Rights leader; like the unnamed cast of supporters from King's church that constantly checked in on him throughout the intense struggles of the time.
Ever the educator, Harris recommends that people look for more information on King and the Montgomery Bus Boycott he so famously led.
Check out the book "Strides Toward Freedom," she says. "I think one of the areas we really need to tighten up on is teaching our kids, their history and culture."
It all adds up to another piece to the civil rights puzzle, as King so famously demanded in his "I Have a Dream Speech" 50 years ago on the National Mall in Washington, D.C., that his "four little children will one day live in a nation where they will not be judged by the color of their skin, but the content of their character."
--Donovan M. Smith