Everybody Reads First Hispanic Justice
Thousands of 'My Beloved World' distributed to schools, libraries
1/21/2014, 2:23 p.m.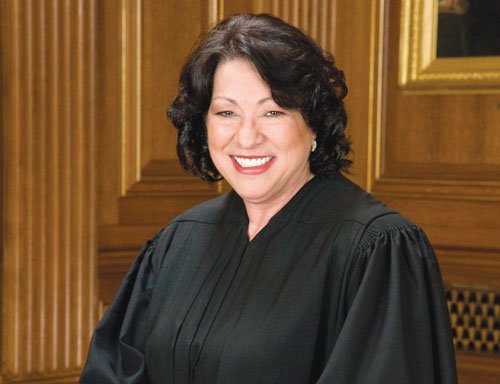 Multnomah County Library's Everybody Reads 2014, the library's 12th annual community reading project began last week with the distribution of thousands of copies of My Beloved World by U.S. Supreme Court Justice Sonia Sotomayor to schools and libraries.
Throughout the month, readers and students across the county will engage with the memoir, a candid reflection of Justice Sotomayor's journey to become the first Hispanic Supreme Court Justice. The book starts with her childhood in the Bronx through a prestigious Ivy League academic career to her appointment as a federal judge.
In February, dozens of Everybody Reads discussions, lectures and related programs will take place at libraries and elsewhere in the community; and Justice Sotomayor will come to Portland on March 11 for a 7:30 p.m. talk at the Arlene Schnitzer Concert Hall,
Thanks to The Library Foundation, more than 2,500 copies of My Beloved World are available to borrow from libraries across Multnomah County. Additionally 2,100 copies of the book are being given to schools and organizations serving youth. For the first time ever, Multnomah County Library has added a substantial number of e-book copies -- more than 1,000 in all -- for those who choose tablets or e-readers as their preferred format.
Everybody Reads 2014, a community reading project of Multnomah County Library, is made possible by The Library Foundation with the author's appearance made possible by Literary Arts.