Portland Leader Improving Lives
Honored by Concordia University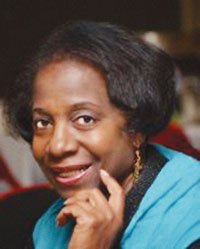 A longtime leader from Portland black community is being recognized for her impact on the state.
Kay Toran, president and chief executive officer of Volunteers of America-Oregon, will receive Concordia University's 3rd Annual Gov. Victor Atiyeh Leadership in Education Award during a presentation on Tuesday, Feb. 4 at the Portland Art Museum.
The event, sponsored by HotChalk Inc., inspires education innovation in the region and celebrates Concordia's role in striving to prepare the region's best teachers, while raising money for Concordia student scholarships.
Proceeds also support the university's "LaunchPad: Middle School Matters" at Faubion School K-8, located next door to Concordia in northeast Portland.
Sir Ken Robinson, internationally recognized author, speaker and visionary cultural leader, will deliver the keynote address.

Toran, has made significant contributions to improving the lives of Oregonians, working tirelessly to better the lives of the most vulnerable, marginalized and underserved members of our community.
On the topic of education, Toran says, "All children can learn. The promise of America – the reason we embraced and funded public education – is because we said 'every child in the United States will have an opportunity for an education,' and I believe that to the core of my soul. What I hope we can achieve in the very short term is to make sure that all children have that high quality education from early childhood through college."
Toran has led Volunteers of America – Oregon for the past 14 years, improving the lives of Oregon's children, families, and seniors through high-quality services. She currently serves on the board of the Oregon Education Investment Board, The ChalkBoard Project and the Oregon Community Foundation, among others.
Prior to joining VOA, Toran was at the Oregon State Office for Services to Children and Families, Oregon's child protective services agency, where she served as director for six years. She previously held the position of Oregon's Administrator of Purchasing. Under Gov. Atiyeh, she served as an assistant and as the State's Director of Affirmative Action.

Toran received her bachelor's degree from the University of Portland and Masters of Social Work degree from Portland State University.