'Hair Haven' Passion
7/7/2014, 12:32 p.m.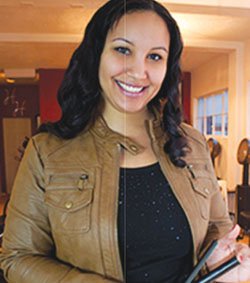 Southern California native and Portland State University graduate Tanesha Cohen has transferred her passion for healthy and natural hair into a business in the heart of Gresham.
Cohen opened Hair Haven in November, a salon focusing on black cultural designs like braids, weaves, extensions, locs, twists, dreads, and other natural styles.
A licensed Oregon hair stylist, Cohen says she discovered her talents and passion for hair while styling her niece's hair as a young teen.
"Healthy hair is top priority at Hair Haven," she says, "Services are performed with passion, perfection and professionalism, leaving clients' hair looking fabulous, refreshed and nourished."
Cohen also provides customers with aftercare tips and offers a selection of many professional hair care products, including Aloxxi, Design Essentials, Paul Mitchell, and Wella.
Hair Haven is located at 90 N.W. 2nd St. in downtown Gresham, just minutes from the Gresham Transit Station. Hours of operation are Tuesday through Saturday, 10 a.m. to 6 p.m. Walk-ins are always welcome. First time customers will receive 10 percent off of regular service price.
To book an appointment, visit the "Hair Haven" website hairhavennw.com or give them a call at 503-328-6327. Also "like" Hair Haven on Facebook at facebook.com/hairhaven to check out the salon's latest styles.