In Loving Memory
Billie McKenzie
7/7/2014, 12:28 p.m.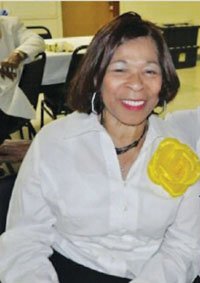 Billie McKenzie made her final transition into eternity with our Lord God Almighty, June 17, 2014, surrounded by her loving family.
Billie Joyce was born June 6, 1937 in Shreveport, Louisiana, the third daughter to Lee Graham Sr. and Mable Graham.
The family moved to Vancouver during the historic migration of workers employed in the shipyards during World War II. When the shipyards closed after the war, the Graham family relocated to Portland.
Billie graduated from Vancouver High School 1955. In 1962, she graduated as a Licensed Practical Nurse from Portland Community College and began a career at Providence Hospital in the Emergency Department where she was known as "Mackie"
In 1978, she earned an advanced degree in nursing at the University of Portland and became a Registered Nurse and was employed at Kaiser Permanente, Head Start and Portland Public Schools. She retired from her employment in 2000, but never retired from nursing.
Proceeding her in death were her parents; a daughter, Cynthia McDonald-Ward; a brother George Lee Graham Jr., a cousin Hilton Levias; and best friend Elvin McKenzie Jr.
She leaves to mourn and cherish her memory, daughters, Rhonda, Sharon and Tracey McKenzie; sisters Thelma Johnson, Dorothy Reid, Martha Graham-Penn, Shirley Orr and Patricia Graham; brothers Raymond and William Graham; seven grandchildren, 17 great grand-children; and a host of nieces, nephews, cousins and other family and friends.