Author Promotes Explosive Novel
7/16/2014, 11:21 a.m.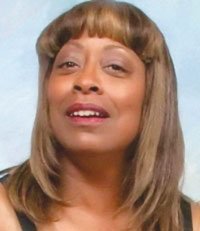 Portland young adult fiction writer Boss Amanishakhete does not shy away from the controversy. Instead she takes it head on in her latest installment the Tippy Ellis Story 3 "Holla Me Bad," where she's passionate about creating fiction with characters to which today's youth can relate.
With subjects that include murder, sex, drugs and profanity, Amanishakhete recognizes the power of words and self-imposed a notice to readers that she recommends her book for mature audiences 16 and up, but does not compromise on how kids really talk.
"I want young adult readers to see themselves in this story and feel validated," says Amanishakhete, "that's why I've created characters who act, talk, think and experience real life, not a sugar-coated version of adolescence. But at the same time I aim to present a variety of teachable moments for today's young adults, especially young women."
"Holla Me Bad" Tippy Ellis Story 3 is on sale now at Amazon.com, Kindle eBook, Barnes & Noble and other electronic outlets.