Big Bang of Peace
7/23/2014, 12:15 p.m.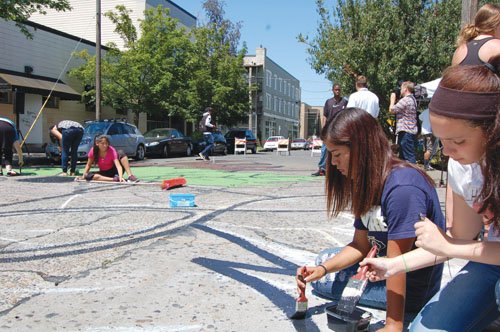 Passerbys of the north Portland intersection of Killingworth Court and Borthwick Street will almost surely notice its newest instillation; a street mural of peace. Painted by members of the Multnomah County young-adult group Striving to Reduce Youth Violence Everywhere.
The colorful landscape depicts four trees, four bees, and a nest of flowing honey, a reference to the powers of good health and medicine. It's titled the "Big Bang of Peace."
Antwoine Thomas, 26, designed the mural over a span of months said the installation is meant to represent a healing from youth violence and the prevention of youth violence before it starts.