Family Album
Rock musical brings outsider voices to art and relationships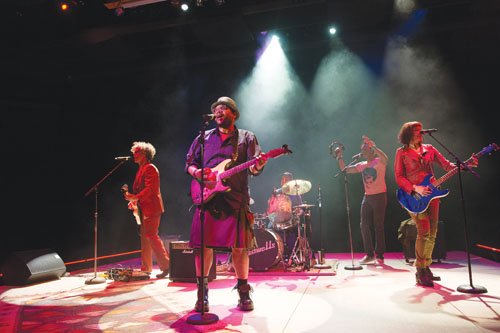 As the characters wrestle with these and other questions, a kind of energy builds around them. The songs begin to go deeper. By the time these lines are sung, I was all the way in: "She taught me a thing/about the balls you bring/and how it's probably worth it every time/ to hit the fucking stage/and free your poem from its cage/and you don't give a damn if it rhymes./ I'm sayin' if you're gonna take it/ to a place where we can make it/ we've gotta leave illusions behind. / And it might get us in trouble, or burst somebody's bubble / but it's probably worth it every time.'
Those lines are earned. What has played out on the stage is the struggle itself. The journey of this play is the struggle for authentic expression, in art and in relationships. It is hard work, and it is messy. It often doesn't feel successful. Except that the struggle itself is, in some sense, the point of the struggle.
It feels oddly right to embody that struggle in the context of a rock musical that doesn't quite fit into our usual ideas of theatrical genre, with a multiracial cast of people trying, in many cases, to work in a form that is a bit of a stretch. With each performance, I suspect it feels like kinks are being worked out, but it's hard to say if they are even kinks or just part of the wondrous act of creation that is the very dilemma at issue.

Daniel T. Parker's performance as the Brooklyn couple's precocious kid especially blew me away, and the music, particularly the piercing lyrics by Stew, are funny and often surprisingly deep. I am waiting for a cast album, particularly so I can have another laugh at the kid's song about a Ken doll who likes men and resents always being stuck with Barbie ("I'd prefer G.I. Joe/ but any able-bodied man-doll would surely do/ just someone to love / cuz I am not set up to screw."
There is a lot to admire here and -- as with all conversations at the margins and playing with the whole idea of margins -- the struggle is, indeed, worth it.
"Family Album" plays through Aug. 31 at the Oregon Shakespeare Festival in Ashland. For a full schedule, visit osfashland.org.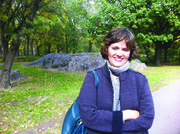 Darleen Ortega is a judge on the Oregon Court of Appeals and the first woman of color to serve in that capacity. She also serves on the board of the Oregon Shakespeare Festival. Her movie review column Opinionated Judge appears regularly in The Portland Observer. You can find her movie blog at opinionatedjudge.blogspot.com.