Front and Center Showcase
7/30/2014, 11:28 a.m.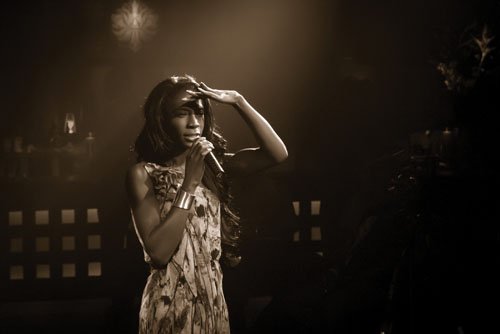 Angelica Ross, a talented singer, songwriter, actress, writer, and activist will be the featured artist when Basic Rights Oregon presents Front and Center: Queer and Trans People of Color Showcase, on Thursday, July 31 at 7 p.m. at the Artist Repertory Theater, 1515 S.W. Morison.
Ross is a trans black woman from Chicago whose mission is to spread a message to all people, transgender and cisgender (non-transgender) alike that their lives and the journey of their lives are uniquely sacred and valuable.
Transgender people of color often times live at the margins of multiple communities, experiencing higher rates of poverty, HIV, and discrimination than their white or cisgender peers.
The show, which will also include local performers, is about bringing the most vulnerable in our community, front and center, where they belong, organizers said.
For more information, visit basicrights.org.