Grow, Portland, Grow!
Impacts on race not studied in population forecast
| 7/30/2014, 11:46 a.m.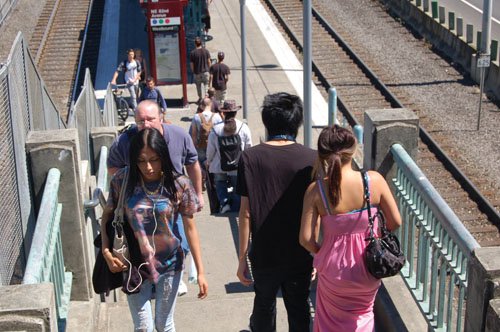 Portland, you're growing. Metro's latest projections see the region swelling to about 3 million people in the next 20 years, an increase of around 400,000 people. For communities of color already impacted by gentrification, low employment and other factors, what does that mean for the future?
Metro's '2015 Growth Management Decision' report, released earlier this month, assesses the capacity of the region's urban areas to accommodate housing and jobs for the added population. But one thing that the report does not account for and never has since the government agency began doing them in 1970, is the impact population growth has on race.

Urban League of Portland's Director of Advocacy and Public Policy for Midge Purcell says that fact in itself is problematic. The non-profit social services and civil rights organization is currently working on the second installment of their State of Black Oregon report, started in 2009. The report combines data, narrative, and lived experience to illustrate the social and economic realities of black people in Oregon.
Finding good housing and gainful employment is especially acute in the African-American community. According to the city's planning bureau, blacks have the lowest annual median income of any other population group at $26,449; Asians top the city's income bracket at $51, 823 with white's strikingly close at $51, 802.
Other factors have made it more difficult for disadvantaged populations to find an affordable place to live. Past and current Urban Renewal policies, for example, have led to massive new infrastructure in parts of the city, but displaced people of color, with homes sold for higher profits, sometimes demolished, and tracks of land turned into much more expensive properties.
Higher housing costs and fewer rental units have pushed many African Americans to suburb communities or the so-called "numbers," the avenues past 82nd Avenue to Gresham and Rockwood. Another impact for minority youth, especially, has been Measure 11, a law that ushers many black youth into the prison industrial complex.
Purcell says when government policies disproportionately affect minority populations, the neighborhoods they live in "will continue to be very fragile."
Portland Housing Bureau Director Tracy Manning told The Portland Observer that in the next 20 years, the city is planning for 128,000 new households. But she could not predict who would occupy these homes in terms of race or what kind of income and occupations they would have.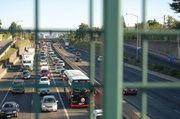 What she did say, however, is that 80 percent of those new households are expected to be housed in multifamily properties and along transit corridors.
Manning says as the city preps for its continued growth, some of the housing bureau's immediate areas of focus are the Interstate Corridor of north Portland and the Cully Neighborhood in northeast Portland which despite being majority white, have both sizable Latino and African-American populations.
The non-profit Hacienda Community Development Corp. has been working since 2010 on establishing an economic commercial and retail hub centered around the Latino community (one of the fastest growing in the state) called 'Portland Mercado' on Southeast 72nd Avenue and Foster Street.