Grow, Portland, Grow!
Impacts on race not studied in population forecast
| 7/30/2014, 11:46 a.m.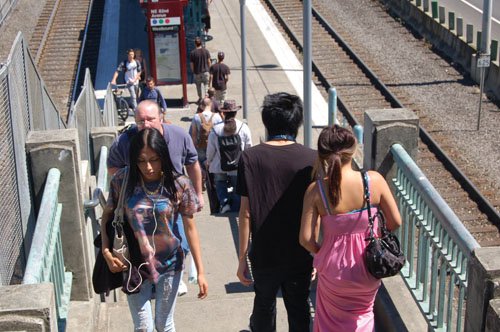 The development is geared on maximizing the potential for upward mobility for the Hispanic population with modest investments in inter-generational education, asset building such as homeownership, youth and family services, and micro-enterprise services.
Hacienda says many Latino families in Portland have experience managing small businesses and a strong entrepreneurial spirit. However, due to barriers such as language, economic disparity, culture, poverty, and financing, they can't start businesses – businesses that could create economic opportunities for both their families and the greater community.
Though Portland has always been populated by white people and even today has the distinction of having the whitest core among major cities in America, the diversity of people joining the community has also grown.
Despite not having the data to back his claim, Dana Haynes, an aide to Mayor Charlie Hales, said there is "absolutely no reason to believe the metro-area will be any less diverse" in the next 20 years. He is more cautious, however, when it comes to predicting if Portland will have the jobs and provide sufficient incomes for people over that period.
"Right now, income disparity is a serious growing problem in all American cities. We are hopeful that the situation will be improved with our middle-class bolstered and the services for the lowest-income residents more robust," he said. "But honestly, a lot of that is depending on federal policy and international economics."
The '2015 Growth Management Decision' report can be found on Metro's website oregonmetro.gov.
--Donovan M. Smith