Finding Vivian Maier
Mindful curiosity to an odd and ordinary life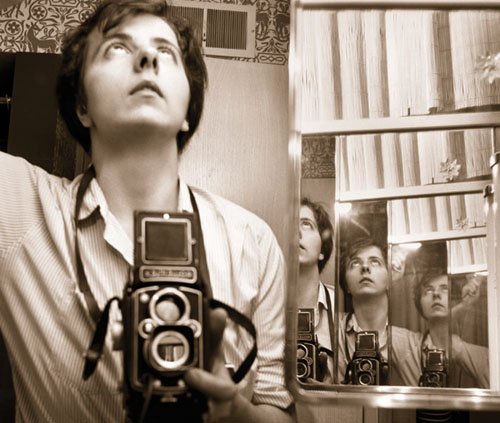 Yet there is a kindness, an open-heartedness, even a capacity to connect that shines through in her photographs. The camera she used allowed her to photograph from her midsection, while she evidently maintained eye-contact with many of her subjects, and she poignantly captures their humanity. She was interested in the poor, the odd, the marginalized. Many of her subjects are people of color. Her pictures frequently inspire a rush of love.
Maier took a lot of self-portraits, and they are fascinating. They reveal a tall, somewhat awkward woman ("seven feet" says one of her former charges, before correcting herself), often wearing a long menswear coat and hat, yet also displaying a sense of style, an instinct for how to present herself. One wonders at this apparent loner's persistence in capturing arresting images that place her in the broader world.
The filmmakers don't attempt to sum Maier up, or resolve her contradictions. Instead, they attend to her. What some critics have called obsessive struck me as a quality of attention that is all too missing in the world, a sort of mindful curiosity and genuine regard.

Importantly, Maloof and many of his subjects display a willingness to reflect on (or at least to demonstrate) what their interaction with Maier's story says about them.
One of her employers seems almost to argue with Maier in the guise of arguing with the filmmakers. Another fusses a bit about her struggles to end Maier's time with their family. A friend expresses regret for having "dropped the ball" during an encounter with Maier late in her life, mindful of the family concerns that distracted her from loneliness that she might have addressed. Often you see a flicker of recognition of things missed.
The result is a film that applies a kind of reverence to reflecting on this person's life which not only honors her but, indirectly, offers some instruction on attentiveness.
Maier seems a particularly compelling mystery now, but in life she was by turns odd and ordinary, a quiet woman without money, family, or connections. Evidently she was damaged, and not well-adjusted by any conventional standard. But as the filmmakers discover, she had traveled the world, had relatives in the French Alps who still remember her, and displayed wit and a crackling intelligence. And a prodigious talent.
Maier's photographs reveal an inquisitiveness about human experience that is too often lacking in the world. And so does this lovely and remarkable film.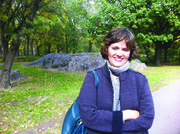 Darleen Ortega is a judge on the Oregon Court of Appeals and the first woman of color to serve in that capacity. Her movie review column Opinionated Judge appears regularly in The Portland Observer. You can find her movie blog at opinionatedjudge.blogspot.com.