Black Girl in Suburbia
Filmmaker explores racial ignorance and alienation of suburbia
| 6/24/2014, 4:10 p.m.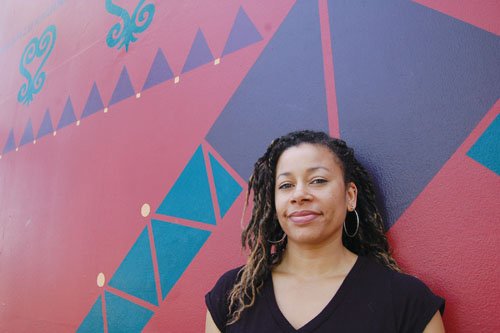 When she released the trailer for her film as production got underway in 2011, she realized just how potent and relatatable a story about growing up in predominately white communities was for others. People from Florida to Illinois began responding to Lowery detailing how much they related to the story and how they anticipated the film's release.
From there Lowery made it an even higher priority to focus the documentary's directive on creating conversations around race, gender, identity and other subjects.
"I want it to spark something inside," she says, "Because that's my way of starting change, because once you have a conversation with somebody, you take that into your other conversations, you know."
When she premiered the film earlier this month in Hillsboro, she says an older black woman approached her with tears welling in her eyes. That woman was one of the many black kids that were bused from inner northeast Portland to white schools in the late 1970s.
"Black Girl in Suburbia" is having a free showing at the North Portland Library, 512 N. Killingsworth St., on Sunday, June 29 at 2 p.m.
La Toya Hampton who is featured in the film will be hosting the event. Lowery will be in house for a discussion after the film. Seating is limited. To reserve your spot, visit eventbrite.com and type in 'black girl in suburbia'. More information on the film can be found on the website blackgirlinsuburbia.com.
--Donovan M. Smith