Hip-Hop Shakedown
Show comes to abrupt end after police swarm club
| 3/4/2014, 1:07 p.m.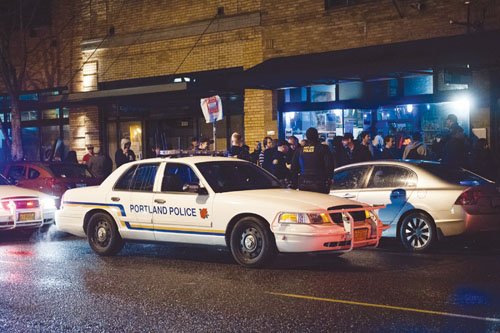 As officers began to arrive we all parked most of the police cars on Belmont St in front of the location. I felt that if we were to shut down the bar we would need to shut down the west bound lane of Belmont for a short period of time to accommodate the large crowd that would be spilling out of the bar.
Once more officers began to arrive, patrons began to leave the bar at a steady pace. After approximately 15 minutes it appeared that the capacity in the basement of the bar was reasonable and there was much less of a safety concern.
Many of the people that left the bar were very intoxicated and verbally aggressive towards the police officers that were standing outside in front of the bar. A large portion of those patrons were cussing at the officers when they left and questioning why we were there. I felt all the officers were very professional and tried to explain the safety concerns we had but most of the replies we got was more verbal abuse and cussing.
I spoke with Cruser and we both felt that since a decent amount of the patrons had left, we were comfortable with not shutting down the bar as long as the manager did not let any more patrons in.
Cruser and I spoke with the manager and told him we were not shutting down the bar he understood and was very appreciative. He assured us that he would not let any body else in and would keep the capacity at or below what it currently was. The manager thanked us for working this issue out with him.
I then cleared all the officers on scene except two partner cars. I left to the two partner cars on the call for approximately an extra 10 minutes to monitor the patrons that were leaving the bar and make sure there were no more issues after the majority of the officers left."