Opportunity Shines
Housing advocate honored at retirement
3/5/2014, 11:18 a.m.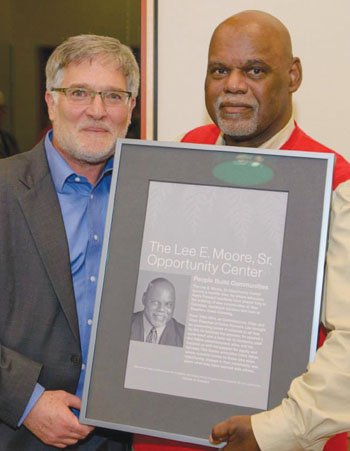 Home Forward has honored longtime board member Lee Moore in a big way after his announcement of retirement.
A community building at the housing agency's latest HOPE VI re-development, Stephens Creek Crossing in southwest Portland will be named "The Lee E. Moore Sr. Opportunity Center" in honor of Moore's advocacy for housing programs.
Moore was instrumental in helping the government agency reach its public involvement, resident engagement, and contracting equity goals.
As a former board chair of Home Forward and 12-year member of the board, he led the charge for an agency name change that was more inclusive and welcoming than the Housing Authority of Portland.
To inspire others, he liked to share his experience living in public housing as a child and learning the importance of setting goals as his parents successfully saved to buy a home.
Fittingly, the new Opportunity Center at Stephens Creek Crossing will honor his contributions to the community.