Abolish the Unfair Death Penalty
An assault on human rights and racial equality
5/28/2014, 11:40 a.m.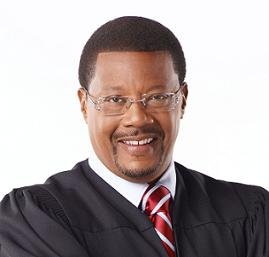 On April 29, a death row inmate in Oklahoma died of a heart attack after a botched execution.
At age 23, Clayton D. Lockett was convicted of murder and had been on death row for 15 years. During his recent execution, shortly after the anesthetic drugs were administered, Mr. Lockett began to writhe in extreme pain and died shortly after. The drug mixture used to execute him was not wholly administered due to a vein failure.
His death has raised serious questions about the humane nature of capital punishment and following Mr. Lockett's death President Obama indicated that the U.S. Department of Justice would begin a review into capital punishment in America. Mr. Lockett's death has provoked all of us into an overdue conversation on the merits of the death penalty.
For years research has indicated that there is a disturbing racial bias when deciding who gets sentenced to the death penalty. According to statistics from the U.S. Department of Justice - Bureau of Justice Statistics there were 3,082 death row inmates in 2011 and more than half of them were African American or Hispanic.
African Americans and Hispanics only make up about 30 percent of the U.S. population, but more than half of prison inmates on death row. There is significant evidence that suggest jurists are more likely to sentence minority offenders to the death penalty than white offenders.
A Michigan State University review of North Carolina's court system found evidence that African-American's were systematically excluded from juries determining sentences for convicts eligible for capital punishment. They found that qualified black jurors were twice more likely to be removed from juries than whites.
In addition, the review found that individuals who committed crimes against whites were more likely to receive the death penalty. More than 80 percent of executions in North Carolina involved white murder victims.
I also am concerned with the number of individuals on death row who have been wrongfully accused. Since 1973, more than 130 people have been released from death row due to wrongful convictions. The most recent case occurred in 2012.
A joint study led by University of Michigan Law Professor Sam R. Gross found that 4.1 percent of death row inmates during the modern era have been wrongfully executed. Famously, in 2004 Cameron Todd Willingham was executed after being accused of burning his home down and killing his three children. After his death investigators discovered there was no evidence to suggest the fire was started by arson. Mr. Willingham and several others have been wrongfully executed under our nation's existing capital punishment laws.
Attorney General Eric Holder, an established opponent of the death penalty, will be responsible for the upcoming review on capital punishment. I welcome this upcoming inquiry and hope to see changes in current policy. The death penalty in America runs contrary to our nation's commitment to international human rights and racial equality and it should be repealed.
Judge Greg Mathis is known for his advocacy for equal justice. His inspirational life story of a street youth who rose from jail to Judge has provided hope to millions who watch him on the TV court show Judge Mathis.