Keyboardist Janice Scroggins Remembered
5/28/2014, 3:38 p.m. | Updated on 5/30/2014, 11:49 a.m.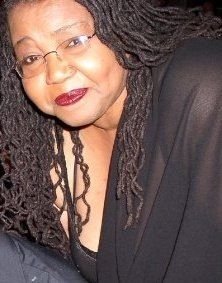 2013 Oregon Music Hall of Fame Inductee, Janice Scroggins passed May 27 at the age of 58 of an apparent heart attack early reports are saying. The keyboardist began playing piano at 3-years-old. She came from a family of church musicians. Her accolades include playing alongside renowned musicians such as Linda Honbuckle, Mel Brown, Curtis Salgado, and Thara Memory. In 2000 Scroggins was nominated for Grammy with her album ''Janice Scroggins Plays Scott Joplin''.
She was also awarded the Portland Crystal Award and World Arts Foundation Achievement Award, and inducted into the Cascade Blues Hall of Fame.
Popular Portland blues musician Norman Sylvester and his band the 'Norman Sylvester Band' will play in celebration of Scrogginis life on Friday, May 30 at Clyde's Prime Rib (5474 N.E. Sandy Blvd.) from 9 p.m. to midnight where she was scheduled to play with them before her passing. Donations will also be accepted to take to the late keyboardists' family the next day.
PDX Jazz managing director mentioned in a May 29 newlsetter that he was honored to have Scroggins play solo at the closing weekend of Classic Pianos during the 2014 Jazz Festival. "She was truly a local jazz hero, widely respected by her music colleagues, students, and many fans," he said.
A home-going service has also been scheduled for Scroggins for June 4, 11 a.m. at Vancouver Avenue First Baptist Church located at 3138 N. Vancouver Ave. The service is open to the community.