Recreation Director Remembered
George A. Bingham Sr.
5/28/2014, 11:42 a.m.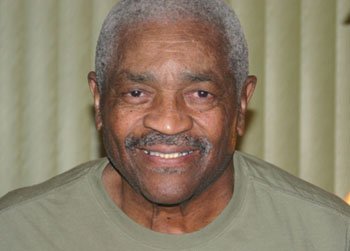 George A. Bingham Sr. passed quietly away at his home on April 21, 2014, 9 days after his 80th birthday.
Mr. Bingham was well loved by many and was active in the community. For 29 years he was employed by the city of Portland as a recreation director, starting as boxing director of the Knott Street Community Center (now the Matt Dishman Community Center), and concluding as Summer Park Manager at Alberta Park and the University Park Community Center (now the Charles Jordan Community Center ).
He was known for his direct honesty and friendly smile to leave a strong legacy on the lives of many young people by helping them overcome challenges. On April 25, a public celebration of his life was held at the Matt Dishman Community Center.
The family is seeking to establish a park bench in the newly designed Dawson Park in his name. Contributions to support the honor are welcome and can be sent in care of the Portland Parks and Recreation Department in Bingham's name.
He is survived and missed by his wife, Sadie Walter Bingham; children, Marnella, Georgina, Katrena and George Jr.; four grandchildren, Barbara K, George III , Ray and Dorena; three great grandchildren, Emanuel ,Shakyla and Jordan; and one special great-great grandson, Jaden James Mosley. Preceding him in death were his parents (Riley and Dorena Bingham), daughter Davinci Bingham and grandson Emanuel C. Mosley Sr.