Street Fee Proposed
5/28/2014, 11:53 a.m.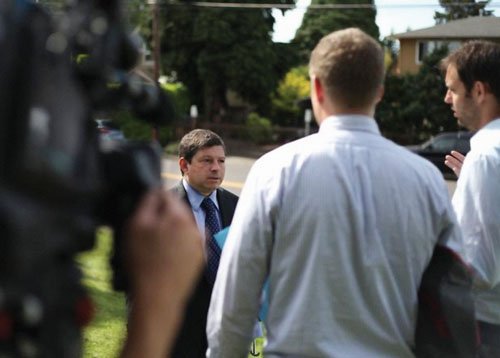 Portland city leaders announced plans Thursday for a new fee to fund street maintenance and traffic safety improvements. The proposal is scheduled to come before the full City Council for a vote this week.
The so-called "transportation user fee" would earmark about half the generated revenue for safety projects such as sidewalks and crosswalks; the other batch of funds would go to street maintenance.
Under the proposal, most homeowners can expect to pay $11.56 per month (about $140 annually), while businesses will pay more, officials said. The amount would be added to water and sewer bills with higher costs for properties that generate more transportation trips, according to Portland Mayor Charlie Hales. Churches, schools, and non-profits would also pay the fee.
Commissioner Steve Novick estimates the fee, which would go into effect in July next year, will bring the city up to $50 million annually.