Honoring Service
40th Annual Veterans Day Parade Slated
11/5/2014, 2:18 p.m.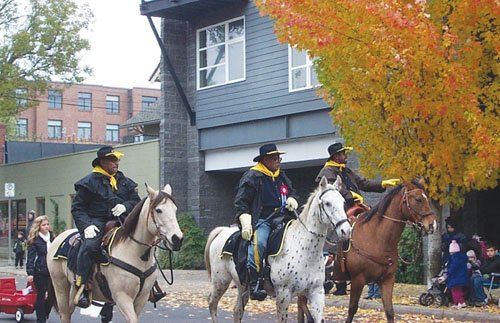 Ross Hollywood Chapel will sponsor the Veteran's Day parade Tuesday, Nov. 11. The 40th annual parade will start at 9:45 a.m. at Northeast 40th Avenue and Tillamook Street and ends at the flagpole in front of the chapel on Northeast 48th Avenue and Sandy Boulevard.
World War II veteran and Oregon native, retired Brigadier General James. B. Thayer, will be the grand marshal of this year's parade, sharing his experiences from having helped liberate the Gunskirden Lager concentration camp in Austria back in 1945, saving more than 15,000 Hungarian-Jewish prisoners.
Tony Starlight will host a variety show for veterans and their families at the Hollywood Theater following the parade. Providence Health & Services and the Hollywood Neighborhood Association are sponsoring the show, which is free and open to the public.
The public is welcome and encouraged to attend the parade and support local veterans. For more information, check out VeteransDayPdx.org.