Invite to Middle Eastern Fare
Family brings cooking experience and quality
11/5/2014, 5:02 p.m.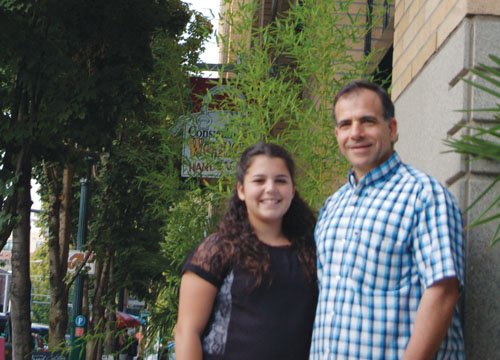 From a family of innovators and entrepreneurs of four successful dining establishments over 28 years in Portland's "Zaatar" restaurant prepares delicious, high-quality, fresh, and nutritious Lebanese food, widely recognized as the best food from the Middle East.
Located at 1037 NW Flanders St in the Pearl District, Zaatar offers food its distinct tastes and flavors for dine-in, take-out. Head Chef Emelin Karam immigrated to the United States in 1983 and brings her experience of preparing food in a high quality and flavorful manner. Service is the highest priority for Zaatar, including quality ingredients and friendly customer experiences.
Zaatar is the name for a family of herbs commonly found in the Middle East. This medley of herbs and spices is typically used in Mediterranean cuisine and is highly popular throughout the Middle East. A common belief among the people in the Eastern Mediterranean is that zaatar makes the mind alert and the body strong.
In addition to the delicious Lebanese entrees and appetizers, the restaurant's desert case is stocked with fresh baked Middle Eastern and European desserts and pastries made by the Zaatar restaurant family.
Zaatar's offers daily specialty entrees, soups, and appetizers. There is also Sunday brunch served from noon to 5 p.m. and providing a traditional Lebanese style family gathering for your dining pleasure.
You're invited to come hungry, eat well with family and friends, and leave satisfied. Give them a call at 503-477-8237.