Mental Health and the Military
'Mind Zone' documentary follows impacts of war
11/5/2014, 4:38 p.m.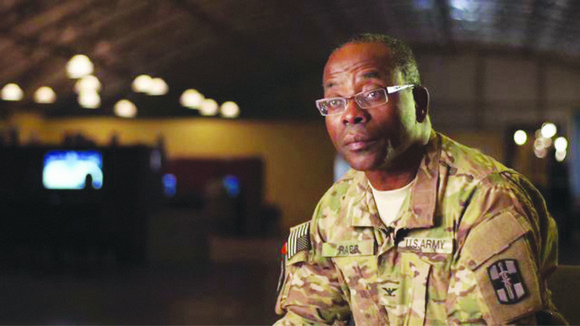 'Mind Zone' a documentary about mental health and the military will screen on Veterans Day, Tuesday Nov. 11 at 6 p.m. as part of the 41st Northwest Filmmakers Festival at Whitsell Auditorium, 1219 S.W. Park Ave.
The film by clinical psychologist and Portland State University professor emeritus Jan Haaken follows therapists with the 113th Army Combat Stress Control detachment as they carry out two conflicting missions: protecting soldiers from battle fatigue and keeping these same soldiers in the fight.
As the 113th is deployed to Afghanistan and trains for their dual roles as soldiers and healers, Col. David Rabb and his team of therapists are equipped with a wide arsenal of psychological techniques. The documentary moves between the battle zone and the home front, offering a rarely seen glimpse of heated debates within the field of psychology over diagnosis and treatment of combat conditions and the limits of using categories such as post-traumatic stress disorder to capture the psychological impacts of warfare (50 minutes.)
Haaken will be in attendance for a Q and A after the screening.
The evening program also includes the screening of "Mending the Line," a film that tells the story of a World War II veteran and directed by John Waller (40 minutes).