Transfers Destabilize Schools
11/5/2014, 2:31 p.m.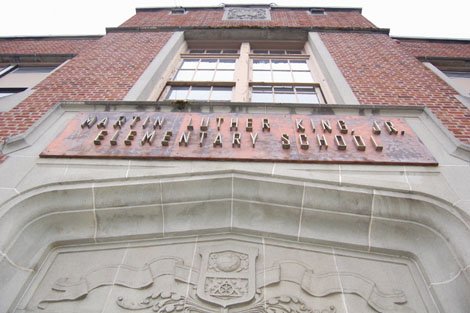 The Portland School District needs to amend its enrollment and transfer policies to make them more equitable for all students, according to a volunteer committee that has been studying the issue.
A committee report issued Tuesday found that the district's current student transfer polices have destabilized the school system in all grades expect high school, helping create inequities and exacerbating patters of segregation by race and class.
To address the disparities and improve programs and outcomes for all students, the Superintendent's Advisory Committee for Enrollment and Transfer is recommending an end to neighborhood-to-neighborhood lottery transfers; implementing a quality review process for focus option schools; and continuing the district's support for dual-language immersion programs.
The recommendations represent nearly two years of work for the volunteers, who researched district policies, examined issues around enrollment and transfers, and met with parents, principals, and stakeholder groups, including member organizations of the Coalitions of Communities of Color, Special Education parents and educators and Dual Language Immersion Program educators.