Spinners Front Holiday Event
Roy Jay's annual benefit to feature Motown superstars
11/12/2014, 5:34 p.m.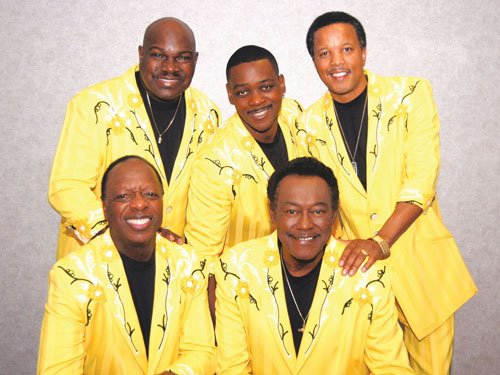 One of the biggest holiday events for Portland returns when the legendary Motown super stars, The Spinners headline the annual Roy Jay Spam and Velveeta Holiday benefit, on Saturday, Dec. 6 at Oregon Convention Center.
The black tie optional celebration attracts many of Portland's who's who in business, education and everywhere in between. A dinner kicks off the festivities at 6:30 p.m. promptly.
Most recently Samsung selected The Spinners' million copy selling song "Could it Be I'm Falling in Love" as the background music in their "Next Big Thing" campaign.
Also coming to this year's Spam and Velveeta are America's Got Talent finalist, Hart Keene from season 9, comedian Eric Schwartz of the Laff Factory in Los Angeles and Portland's own "Brown Sisters." In previous years, audiences have enjoyed Mary Wilson of The Supremes, The Motown Review, Heidi Thompson as Cher and other great entertainment.
Attendees this year will also have an opportunity to win a 2014 Toyota Prius II for a year, compliments of the Portland Metro Area Toyota Dealers. Proceeds from donations will benefit Lines for Life, Multi Cultural Integrated Kidney Education, Highland's Haven and other community service organizations and programs.
Jay, a Portland business leader and African American Chamber of Commerce executive, started the Spam and Velveeta holiday event as an avenue for nonprofit groups to get donations from his friends and associates. That was over 6 years ago. The benefit has taken on a life of its own to where it could no longer be hosted at his house and had to move to a much bigger venue.
Tickets are available by phone at 503-231-8259 or through aftonticket.com or tickettomato.com. VIP seating includes a full dinner.
Although the show is nearly always sold out weeks in advance, there remain less than 200 seats for this year's event. There's also a special buy one, get one free offer on standard seating.