In Loving Memory
10/15/2014, 4:13 p.m.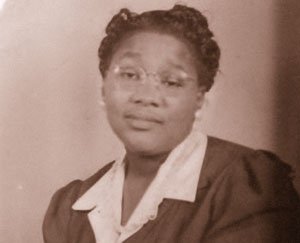 Funeral services for Lucille Johnson were held last Friday at Life Change Christian Center. She was born April 29, 1920 and died Sept. 27, 2014.
Survivors include five daughters, Rosziean Reynolds, Elois Johnson, Geraldine Gardner, Madonna Johnson and Bernita Johnson; two sons Bernard Johnson and David Johnson; a sister Ruby Coulter); two brothers J.D. Hopkins and Joe Fred Watson; 27 grandchildren, and a host of great grandchildren, and great-great grandchildren.
She was preceded in death by a daughter Susie Mae Johnson; and two sons Willie Roy Johnson and Louis H. Johnson.