NAACP Forming Leaders
Civil rights group encourages participation
10/30/2014, 11:52 a.m.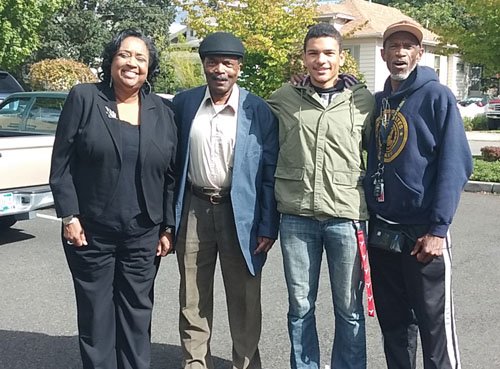 The election of leaders for the Portland NAACP will be held on Saturday, Nov. 15 at the Red Cross Building, 3131 N. Vancouver Ave., Room C, from 11 a.m. until 3 p.m.
The civil rights group met on Saturday to introduce the nominees running for the offices of president, vice president, secretary and treasurer.
Portland NAACP President Audrey Terrell invites and encourages the entire community to join the NAACP and vote in the upcoming election. Terrell is seeking a second term.
Portland NAACP Unit 1120 has been brought back to life and is steadily growing in membership. The organization is in full compliance with the NAACP State Conference and at the National level.
Terrell says the group has also increased its participation in community activities, sponsoring its first Women of Honor Luncheon, First Pastors Breakfast, and sponsored and participated in the 50th anniversary in the historical 1964 March on Washington.
The group has held educational forums on affordable health care, met and conferred with stakeholders of the Trader Joes Project, and worked with the Albina Ministerial Alliance and the Department of Justice on the Settlement Agreement over police reforms. NAACP youth have surged in membership, meeting regularly and holding their own "Stop the Violence Rallies."
The Portland NAACP also sponsors various TV cable productions covering local candidates and issues. It has a radio segment on KBOO and works with other organizations such as the Urban League of Portland.
For more information, visit portlandnaacp1120.org.