Police reviews of police St. Johns disturbance ordered
Police used taser to arrest teenager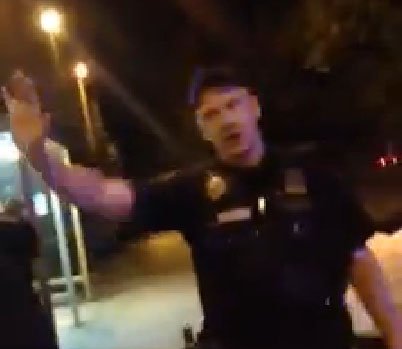 The use of a Taser gun by Portland police to subdue a black teenager and the actions of police to make the arrest will be investigated by Portland's Independent Police Review Division as well as an internal police review.
The 16-year old male, a sophomore at Roosevelt High School, fought with a group of police officers who were investigating reports of vandalism and attempted to place him into handcuffs just after midnight Sunday in the vicinity of North Philadelphia Avenue and Ivanhoe Street in the St. Johns neighborhood.
Officers said they grabbed the teenager by the arm when he attempted to walk away and deployed the Taser to overcome the teenager's aggressions, including his choking of a female officer involved in the struggle.
The violent encounter sparked an outcry at the scene. It was captured on two videos that have been posted to Facebook from eyewitnesses. One of the videos was from the juvenile's brother, 20-year-old Giovanni Dmitri Gurule, who could be heard on the recording yelling at the officers in a profanity-laced commentary.
The older brother was charged with interfering with police, resisting arrest and disorderly conduct and pleaded not guilty on Monday. The younger brother is accused of assault, interfering with a peace officer, resisting arrest, assaulting a public safety officer, attempted assault on a public safety officer, harassment, and attempted strangulation.
Police said they were dispatched to the neighborhood to investigate 9-1-1 calls regarding a disturbance, property damage and threats to shoot someone in the area. The group of people involved was described as approximately nine African-American males and females.
Police did not have sufficient evidence, however, to charge either of the Gurule brothers or anyone else in connection with the reported vandalism, officials said.
Here's a link to a video showing the confrontation with police from an eyewitness to the Sept. 14 incident.