Ambition, Loyalty and the Glitter of Motown
Motown inspired 'Dreamgirls' takes Portland Center Stage
9/22/2014, 11:20 a.m.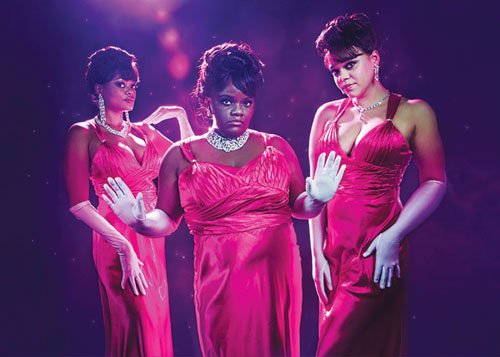 The beloved Motown-inspired hit Dreamgirls has kicked off Portland Center Stage's new season this month at the Gerding Theater at the Armory.
A groundbreaking musical, loosely based on the career of The Supremes, Dreamgirls takes you to a revolutionary time in American music history where three friends form The Dreamettes and learn hard lessons about love, trust and the changing tastes of the American public.
"Dreamgirls deals with the tension between ambition and loyalty," says Chris Coleman, the play's director and the artistic director for Portland Center Stage. "It's a story about growing up. A brilliantly talented young woman fights to make a name for herself, but has to learn to navigate in waters infested with sharks. The music is astounding. It's almost a pop opera because so much of it is sung."
Musical Director Rick Lewis will take the podium to bring the score's mix of R&B, soul, pop and disco to life. Dreamgirls will star Nattalyee Randall, Mary Patton, Lexi Rhoades and Antoinette Comer as The Dreamettes; joined by a talented lineup that includes Rodney Hicks, David Jennings, Calvin Scott Roberts and Tyrone Roberson.
"When Broadway history is being made, you can feel it," declared The New York Times of the original Broadway production that earned six Tony Awards, two Grammys, and propelled the careers of its stars. Dreamgirls officially opened on Friday with shows continuing through Nov. 2
Tickets can be purchased at pcs.org or by calling 503-445-3700.