In Loving Memory
Renata Raiford-Rondon
4/7/2015, 2:47 p.m.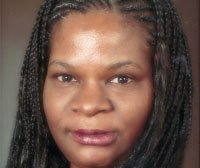 Renata Raiford-Rondon was born April 15, 1961 in Portland, to Manaway Raiford and Margaree Harden Raiford. On March 27, 2015, God called her home.
Celebration services will be held at 11 a.m. on Friday, April 10, at Corner Stone Church of God In Christ, 2216 N.E. Killingsworth St.
Arrangements by Crown Memorial Center.