Something for Everyone
Oregon Shakespeare Festival's diverse new season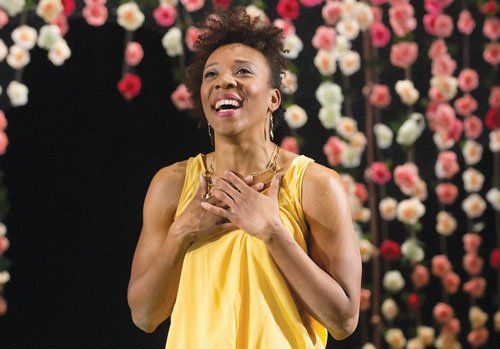 From the first moment of this production, one can see the trauma lodged in the bones of the three men as they hover around Mary, desperate to arrest her slide into madness. The production is set in the intimate Thomas Theater, placing us inside their haunting beachside home, and we can hear the faint echoes of Ireland in their speech and in their sorrow. Director Christopher Liam Moore's definitive production of "Cat On a Hot Tin Roof" a few years ago left me quite undone, and once again here he has assembled a production of an American tragedy that goes so deep that it serves as a vehicle for exorcising one's own demons.

Finally, "Fingersmith" offers a world premiere production of Sarah Waters' elaborate novel set in Victorian England. This story is absolutely full of surprises, with an intricate plot involving a pickpocket raised among London's enterprising poor who becomes embroiled in a scheme to deprive a young woman of her fortune in a remote world of privilege and depravity. Lovers of this complex story of betrayal and social upheaval will savor this extraordinarily smart retelling, and those who come to it new, as I did, will be blown away by the story's continual surprises.
Waters is concerned with people at the margins -- how the poor survive and trade on the little lies we tell ourselves and hide in the spaces that we refuse to see –and she sets her story on the knife edge between love and betrayal. Alexa Junge's skillful adaptation brilliantly navigates the complexities of this story, and director Bill Rauch and the amazing design team transport you into an experience of Victorian England that manages to both astonish and to leave you in a space of reflection about how identity and love are forged even as we navigate our own blindness.
One of the best things about seeing plays at the Oregon Shakespeare Festival is the wealth of accessible information about all of the plays, available in lectures and in video discussions at www.osfashland.org as well as in written form, including in the literary program produced every year, Illuminations. I always leave with plenty to think about and savor.
---
Darleen Ortega is a judge on the Oregon Court of Appeals and the first woman of color to serve in that capacity. Her movie review column Opinionated Judge appears regularly in The Portland Observer. Find her movie blog at opinionatedjudge.blogspot.com.