Power of Education to Renew, Begin and Grow
PCC Cascade Job fair sets example
Dr. Karin Edwards | 4/14/2015, 11:45 a.m.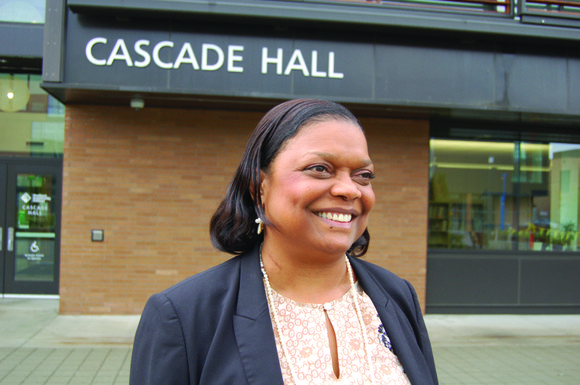 Springtime has arrived, a season that underscores messages of renewal, beginnings and growth. Such concepts can be applied personally or professionally and at Portland Community College's Cascade Campus they have meaning for our students in both realms. Our faculty and staff strive to positively impact the lives of our students – to affect them on a personal level and nurture their confidence – at the same time they're educating students to best prepare them for future professional opportunities.
An example of this will be seen at the PCC Cascade Job Fair slated for Tuesday, April 28. Now in its 18th year, the event is open to the general public in addition to our students.
The job fair brings together local employers – more than 70 – in need of qualified, educated personnel, with approximately 1,000 talented and skilled individuals proactively scouting for employment.
In the case of our students, they're able to demonstrate, with confidence, how their personal and intellectual growth through education successfully translates into professional aptitude that benefits a business. Hires stemming from the job fair create a win-win scenario for both the employer and the employee, and from a larger perspective, these kinds of results bolster Portland's economy.
The job fair illustrates the ability of PCC to serve as a community resource, one that contributes to the economic, cultural and social development of its immediate locale and region. It also showcases two integral parts of the college's three-pronged mission: to strengthen academic skills and to prepare students for direct entry to the workforce.
Both aspects can be seen in other ways at the Cascade Campus. In only two years here, a student can fully prepare for a career in the skilled trades, or as a medical laboratory technician, or a paramedic – all of them in-demand jobs that offer good wages and benefits.
And in many fields of study, a student can earn professional certification in one year or less. An example of this trajectory is the three-month Career Pathways certificate program in heating, ventilation and air conditioning installation, a program associated with the Cascade Campus at the college's newly established Swan Island Trades Center. So far, 20 HVAC students have graduated this year with state certification, and some of these students plan to continue their studies; for one recent graduate, the HVAC certification moves her further along in PCC's two-year facilities maintenance technology program, and she hopes to eventually earn a journeyman electrical license.
The third part of PCC's mission caters to students looking to pursue a four-year degree. By enrolling in the college's Associate in Arts Oregon Transfer degree program – which can be done at Cascade Campus, right here in your own backyard – students are guaranteed to have met all lower division general education requirements. This enables them entrance to a public university in Oregon as a junior . . . and saves them thousands of dollars in tuition.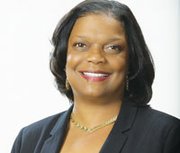 Portland Community College is a smart choice, and as we enter the "season of college decision-making" – April, May and June – I would strongly encourage would-be college students to consider PCC as a top choice. Over the next couple of months, you'll see billboards and outdoor advertising throughout the city, advocating for students to "Think PCC First." I support this ambition wholeheartedly; high quality education combined with access and affordability simply makes sense.
Education has always been one of the foremost means for people to effect positive change in their lives. Education is fuel to a thriving workforce and economy, as well as power to the individuals who partake in it. This is especially true at community colleges, at PCC and at the Cascade Campus. Stop by for a visit – I welcome having you as our guest, so you can see for yourselves the transformative power education offers.