Riveting Conflicts to Uncomfortable Truths
Full Frame brings out best in documentaries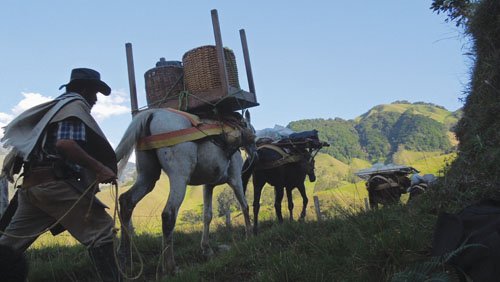 Every April, I make a pilgrimage to Durham, N.C, for the Full Frame Documentary Film Festival, the premier documentary film festival in the U.S.
Aside from last year, when my trip was interrupted due to the death of my life partner, every year at least one and often several of the films on my annual list of the best films of the year are films I spotted at Full Frame. Here's my report from the first day of this four-day festival; I'll complete my report next week
The best film of the day by far was "Best of Enemies," which is slated for a nationwide theatrical release at the end of July. The political party conventions of 1968 are primarily remembered for the unrest and political violence that occurred in the streets, but this canny documentary shifts focus to a surprisingly intense television battle that was being waged at the time that presaged today's culture wars.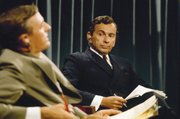 In an effort to up its dismal ratings, ABC News enlisted conservative commentator William F. Buckley and liberal commentator Gore Vidal to address each convention day's events. The times were different in significant ways; television, still a relatively new medium, functioned as a seemingly neutral (though entirely white and male) center for American culture, and rifts between generations and communities were becoming deeper and more visible. Buckley and Vidal were both privileged intellectuals who staked out opposite ends of the political spectrum, and their debates were a marvel of eloquent bombast that changed television and American political discourse forever.
Filmmakers Morgan Neville ("Twenty Feet From Stardom") and Robert Gordon ("Johnny Cash's America") do a wonderful job of placing these television debates in their historical context and capturing the significance of these two intense personalities in setting the poles of a divide that still drives American politics. Watching their conflict from this distance is by turns hilarious and extremely sobering. This riveting window into American history and our present-day conflicts will leave you wrestling with fascinating questions about American culture and about how we fight.
"(Dis)honesty--The Truth About Lies" is less satisfying but still interesting. The film is framed around the work of best-selling author and Duke University professor of behavioral economics Dan Ariely, who studies irrational behavior and what compels people to make choices they know are unethical. Filmmaker Yael Malamede interviews a number of folks with interesting and often high-profile stories of dishonesty, and Ariely mines his research for analyses of what motivates unethical behavior. The film struck me as a bit too slick; most of the analysis doesn't go very deep, making it relatively easy for viewers to squirm away from any sense that the film might be describing them. Still, it's an interesting lens into human behavior.
"Iris" is a whimsical portrait of 90-year-old Iris Apfel, an interior designer whose unique style has made her into a fashion icon. Having assembled a vast collection of prints, chunky custom jewelry, and large, Coke-bottle glasses, Apfel savors putting together outfits that convey her eclectric sense of whimsy and individuality. The film doesn't travel anywhere deep, but savors this quirky personality and offers endless visual delights. It's a pleasure to watch an older woman who knows who she is and enjoys expressing herself.